Ok, after my list of threes I though it might also be time for a normal post as its been a little while and a lot has happened.
Last week was my first time as committee secretary at work. Bit stressful but I was so glad when it was over. Minutes have now been approved by the chair and apart from the fact that I was having a flowery language day they seemed to go down alright with him. Just have to wait to see what everyone else says.
Spent three days last week in Brussels. Decided I could quite happily live in that city - manageable size, nice cafe culture, knackered old buildings and tons and tons of chocolate. But I'm not going to bore you with pictures of the Grand Place, Bourse or Palais Royale. These are my two favourite sights: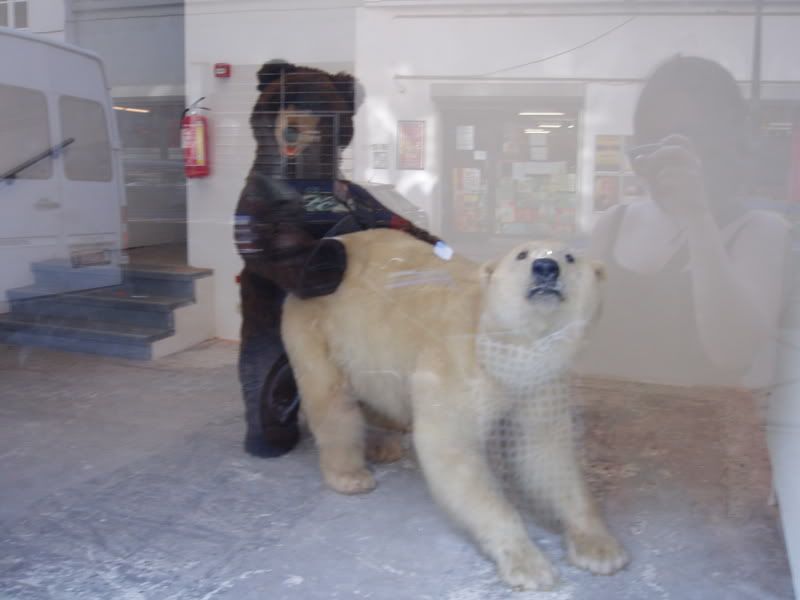 The event went well - except for the stifling heat and me running around like a headless chicken for two days. I think I only managed to insult one Board member so I don't think that is too bad. Absolutely knackered me and I've spent the last three days in bed. Feeling really guilty about not being at work - and rather shocked that this had
such
a bad affect on me - really wasn't expecting to feel this terrible. Off to the Docs on Monday to moan and gain sympathy. Tis the life I lead.