I've had so many thoughts buzzing around my head the last week I thought I should get at least one set of them down on virtual paper.
Following a random dinner conversation, I had been invited over to Dublin to witness a PhD viva voce on the subject of environmental theology. This was the first instance of the award of a new type of PhD in Ireland, which was intended to give established authors the ability to submit their extant body of work instead of a PhD thesis. The author in this case was Fr. Sean McDonagh a Columban missionary, mainly based in the Philippines, who had been writing (for a long time as the soul voice) of Catholic eco-theology.
His presentation was really interesting and the panel of two eminent theologians and an ecologist gave him a little grilling – but nothing too bad. His work did not fit the mould of a traditional PhD, it couldn't, as he hadn't written it with the intention of submitting it as such. So he was a bit light on methodology, and in some cases theory, but as he had made such a contribution to his field I, and obviously the panel, felt that it was only right that that contribution be recognised as equivalent to a traditional PhD.
I loved my undergraduate degree of theology and religious studies. It is a subject that I still think and read about often. One of the lecturers from my department was there and he seemed very pleased that I still had an interest in theology. I do feel torn sometimes as to whether that should be what I pursue in my academic life rather than higher education policy. But talking to my old lecturer made me realise that my choice of MA dissertation – looking at the construction of the meaning and purpose of higher education – continued the skills and attitude that I had developed through my BA. So much policy is just taken on face value – no one questions the underlying moral or ethical or religious viewpoint it embodies – and that is always what I want to examine when I think of policy.
Dr Michael Northcott was one of the examiners on the PhD panel. I had heard of him, although I haven't read any of his work. He writes on eco-theology and political theology, with his latest work examining the distorted Christian underpinnings of the American political right -
a book
I must lay my hands on.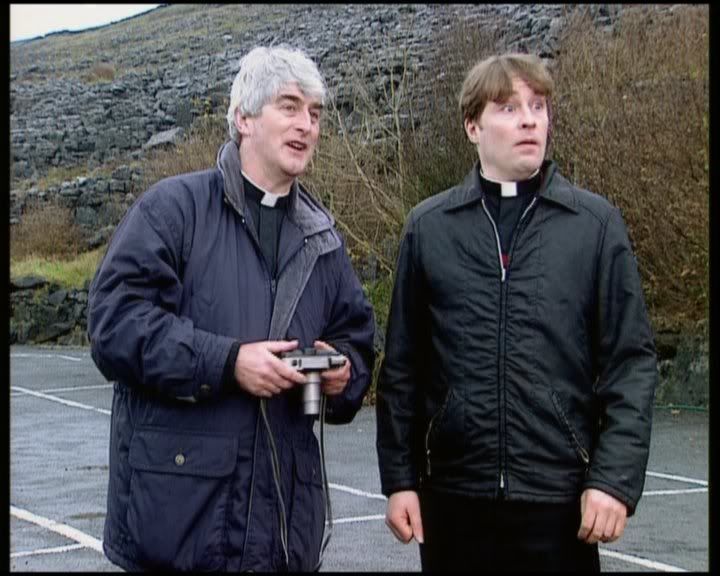 So anyway, after the conferment of the degree, the panel, Fr McDonagh's friends and family and the staff from the agency who were responsible for the award, and me, went for dinner. So I was sat at a table with an Anglican priest to my right (Northcott), a Catholic Cardinal opposite to me and a Catholic priest (McDonagh) at the head of the table. It certainly led to a surreal, if very interesting, dinner conversation.